Aloe vera is a longtime popular houseplant that has low-water needs and produces a gel in its leaves that's often used in skin-care products. It's relatively slow growing, but with good care and over time can reach 12 inches tall or more with large textural leaves. Our Aloe vera plants are grown and shipped fresh from our farm in Miami direct to your front door.
Enjoy it with other succulents or paired with your favorite houseplants in bright conditions.
With good care, Aloe vera can live indoors for years.
Excellent gift as a thank you, for a housewarming, or other event.
Light Level: Direct Sunlight
This plant loves direct sunlight. Place it by a window or on a porch that gets direct, natural light for at least a portion of the day.
Water Level: Not Thirsty
This plant can go several weeks without water. Only water it when the soil dries out completely and be careful not to over-water.
Quick Tips
Take care not to overwater this succulent. Aloe vera prefers to be too dry than too wet.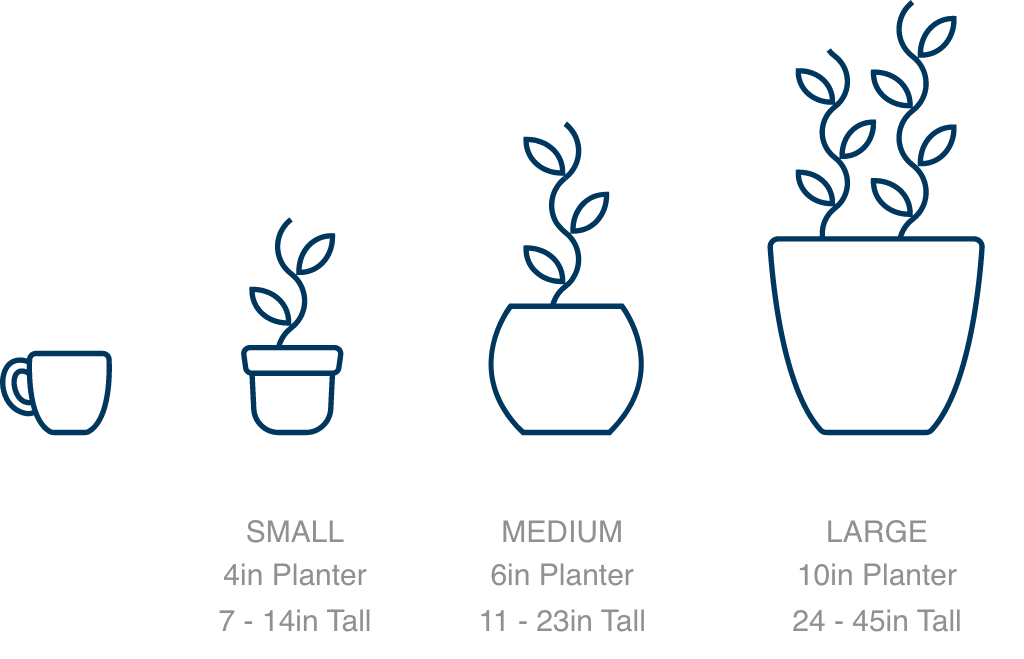 #CostaFarms
Scroll to see more
You may also like
Scroll to see more
Recently Viewed
Scroll to see more