Plant Hunter
Ever wonder how we bring you new and exciting varieties? Our very own plant hunter Mike Rimland has spent more than 40 years traveling the globe in search of fresh indoor plants. He visits visits plant breeders,
plant markets, and nurseries around the world looking for rare, exotic plants to test. If we're lucky, a plant or two will catch his eye and he'll import a handful to put through the trialing process.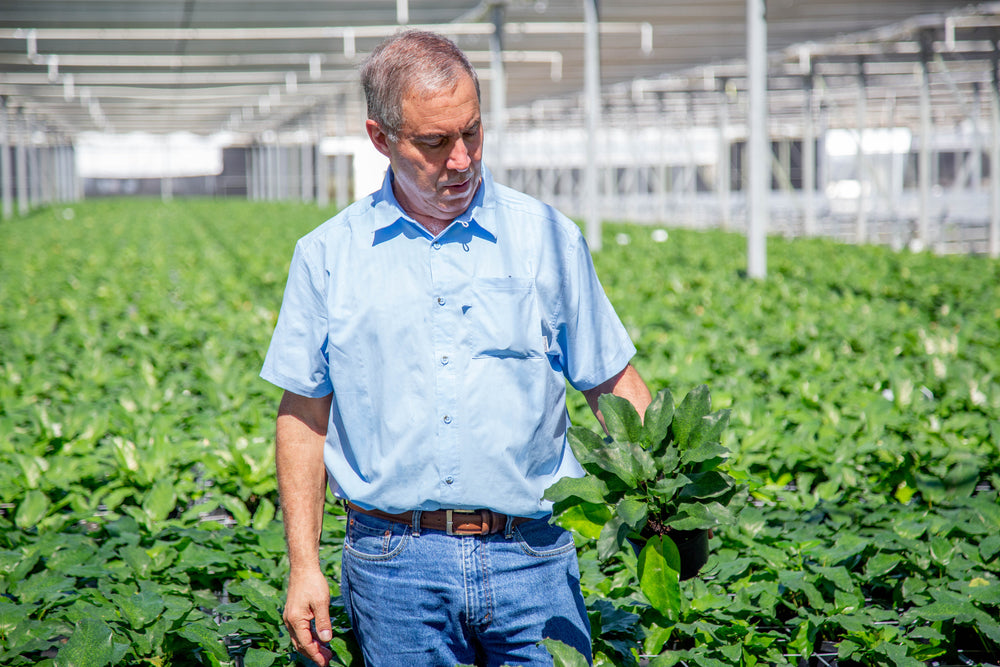 Not All Plants Come From Far Corners of the Globe.
Mike and the Costa Farms team are always looking for sports, or naturally occurring mutations, on the plants we grow.
While we find and test hundreds of new varieties, only a handful make it through our testing process. For us to bring a new plant to you, it has to pass a five-point series of tests:
1. We need to be able to successfully grow it in our conditions
2. We need to be able to efficiently propagate it
3. It needs to hold up well in shipping, both in trucks to stores and in boxes to your home
4. It needs to hold up in the average retail store
5. It needs to grow well in typical home conditions