If you have a bright spot indoors, Ficus lyrata (also called fiddle leaf fig) makes for one of the most dramatic trees you can grow. It features large, thick, dark green leaves that almost have a leathery texture. It's a relatively slow grower inside. It is grown and shipped fresh from our farm direct to your front door.
Adds height and structure to homes and offices.
Can grow about 8 feet tall in time.
Light Level: Direct Sunlight
This plant loves direct sunlight. Place it by a window or on a porch that gets direct, natural light for at least a portion of the day.
Water Level: Thirsty
This plant can only go 1-2 weeks without water so check on it weekly and add water every time the top two inches of soil dry out.
Quick Tips
Like many houseplants, fiddle leaf fig would rather be too dry than too wet, so if you're unsure about whether it needs water, wait a day or two before checking again.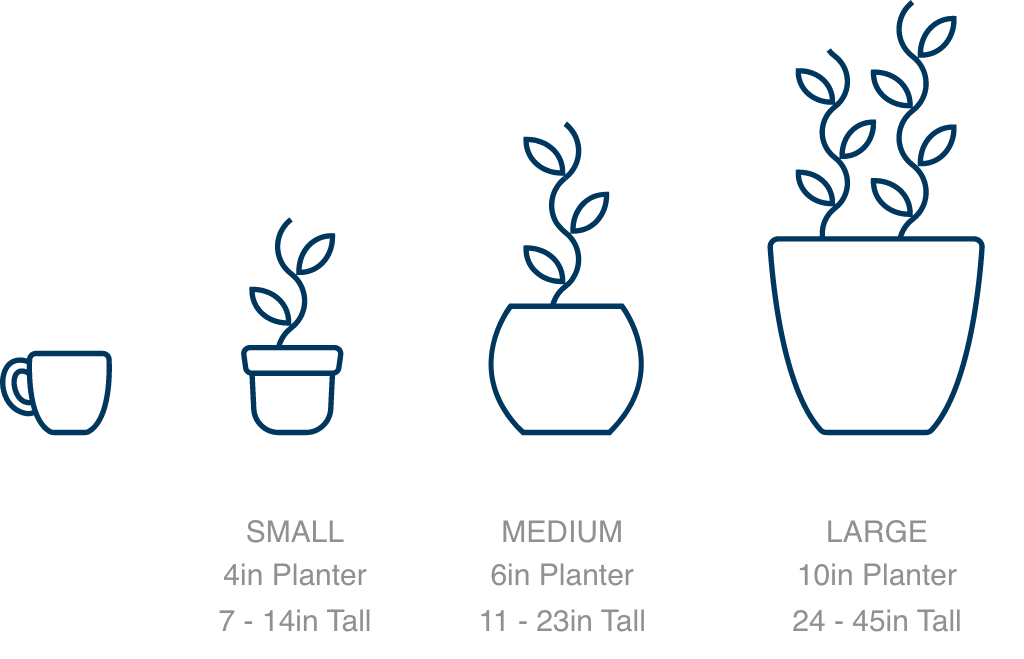 #CostaFarms
Scroll to see more
You may also like
Scroll to see more
Recently Viewed
Scroll to see more