One of the most tolerant and durable houseplants you can grow, Snake Plant  features mid-green leaves banded with horizontal dark green stripes. It typically grows 24 to 36 inches tall indoors. It is grown and shipped fresh from our farm direct to your front door.
Easy to grow houseplant and perfect for houseplant beginners.
Variegated foliage adds a distinctive look to your home all year long.
Excellent for homes and offices.
Shipped varieties may differ
Light Level: Low Light
This plant can get by with very little natural light. Feel free to place it anywhere from on a nightstand to in a bathroom.
Water Level: Not Thirsty
This plant can go several weeks without water. Only water it when the soil dries out completely and be careful not to over-water.
Quick Tips
Though it tolerates low light well, snake plant grows faster in bright light.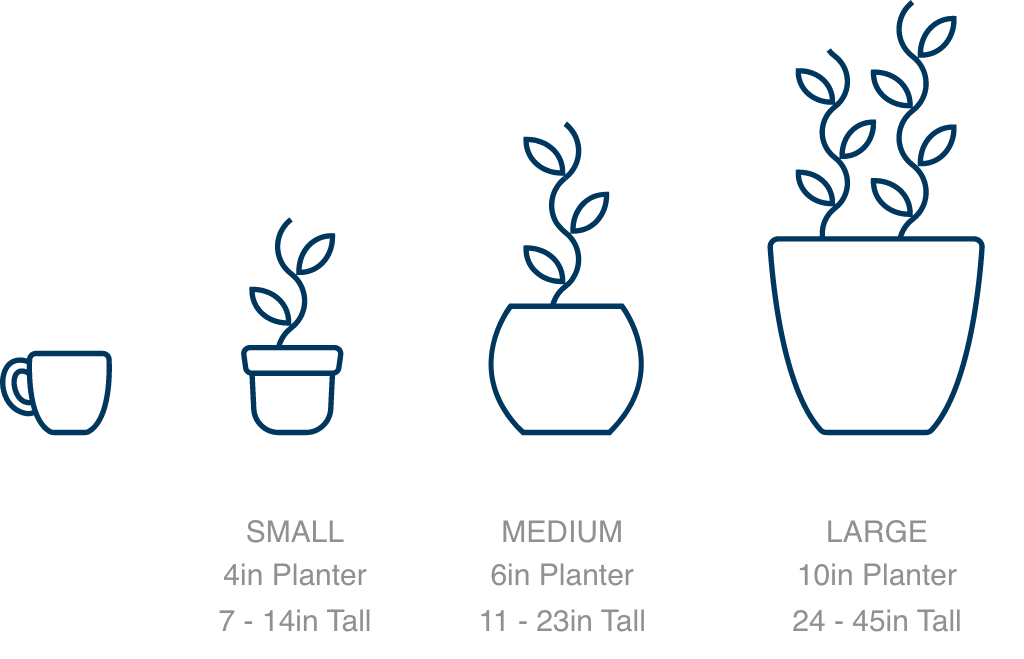 #CostaFarms
Scroll to see more
You may also like
Scroll to see more
Recently Viewed
Scroll to see more