Botanically known as Euphorbia acrurensis, this low-water, easy-care succulent earned its common name because of its narrow, upright form. You're sure to adore it as much for its sleek, modern look as its low-maintenance nature! It's also a gratifying plant to keep because, although slow growing, it steadily gets larger over the years so you can be proud of how big your baby Desert Candle Cactus becomes! It's shipped fresh from our farm, direct to your door and price includes shipping, handling, and a heat pack if necessary.
Slow growing, but can get 5 feet tall as it matures
Low water needs make Desert Candle Cactus perfect for beginners, as well as DIY projects
Lives for decades with good care
Light Level: Direct Sunlight
This plant loves direct sunlight. Place it by a window or on a porch that gets direct, natural light for at least a portion of the day.
Water Level: Not Thirsty
This plant can go several weeks without water. Only water it when the soil dries out completely and be careful not to over-water.
Quick Tips
It grows best indoors with lots and lots of light. It thrives both with natural sunlight inside, plant lights, or a combination of both.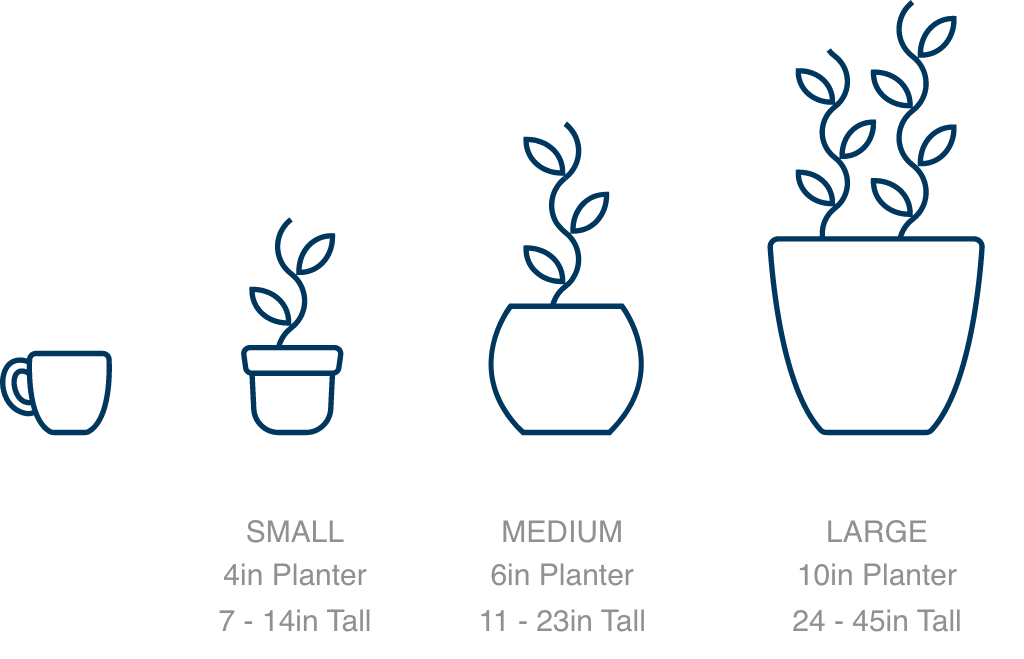 #CostaFarms
Scroll to see more
You may also like
Scroll to see more
Recently Viewed
Scroll to see more