Enjoy beautiful houseplants highlighted in research from NASA to remove harmful volatile organic compounds (VOCs) from the air! They also add a touch of beauty to brightly lit desks and tabletops in your home or office. Note: These plants are sold as grower's choice, so you will receive three varieties that are looking best at the time of your order. These plants are grown and shipped fresh from our farm direct to your front door.
Our growers will hand-select the best-looking plants for your order.
They come potted in a grower pot nestled in a decorative container.
Excellent gift as a thank you, for a housewarming, or other event.
Light Level: Indirect Sunlight
This plant needs to live in a room with at least some natural light. Place it on a table or countertop with windows nearby.
Water Level: Thirsty
This plant can only go 1-2 weeks without water so check on it weekly and add water every time the top two inches of soil dry out.
Quick Tips
Different varieties have different care needs. Check the requirements of each plant you receive so you can give it a spot for optimal growth.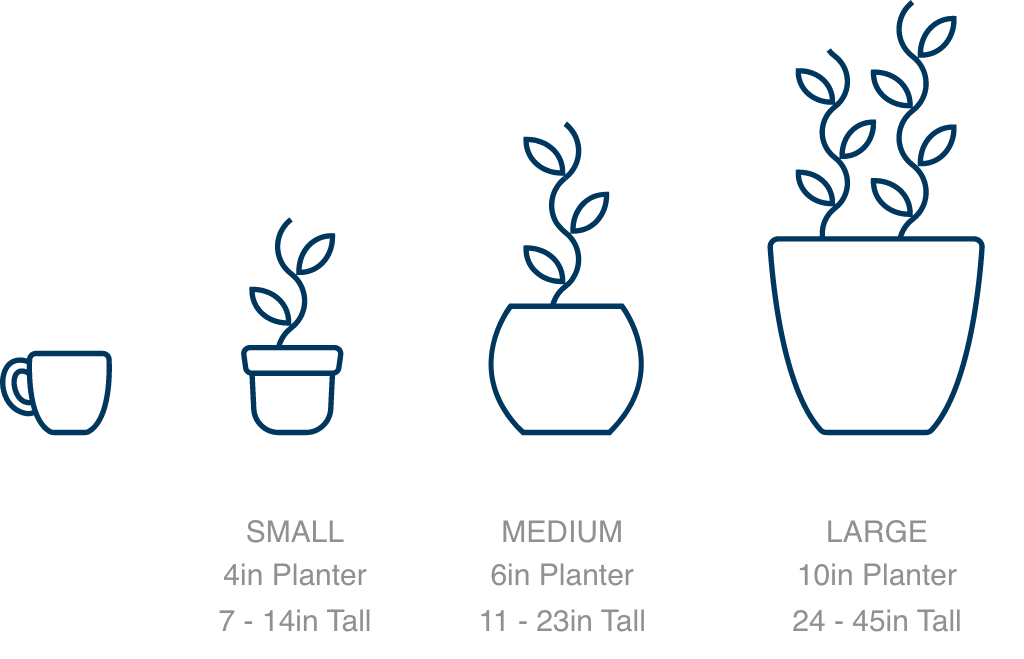 #CostaFarms
Scroll to see more
You may also like
Scroll to see more
Recently Viewed
Scroll to see more