Ideal if you travel a lot (or tend to forget about your plants), ponytail palm can go weeks without water and maintain its good looks. Plus, it's a champ at pulling pollution from the air.
Light Level: Indirect Sunlight
This plant needs to live in a room with at least some natural light. Place it on a table or countertop with windows nearby.
Water Level: Not Thirsty
This plant can go several weeks without water. Only water it when the soil dries out completely and be careful not to over-water.
Quick Tips
Ponytail palm is one of the slowest-growing houseplants around. Sit back and enjoy this subtropical tree's sculptural look.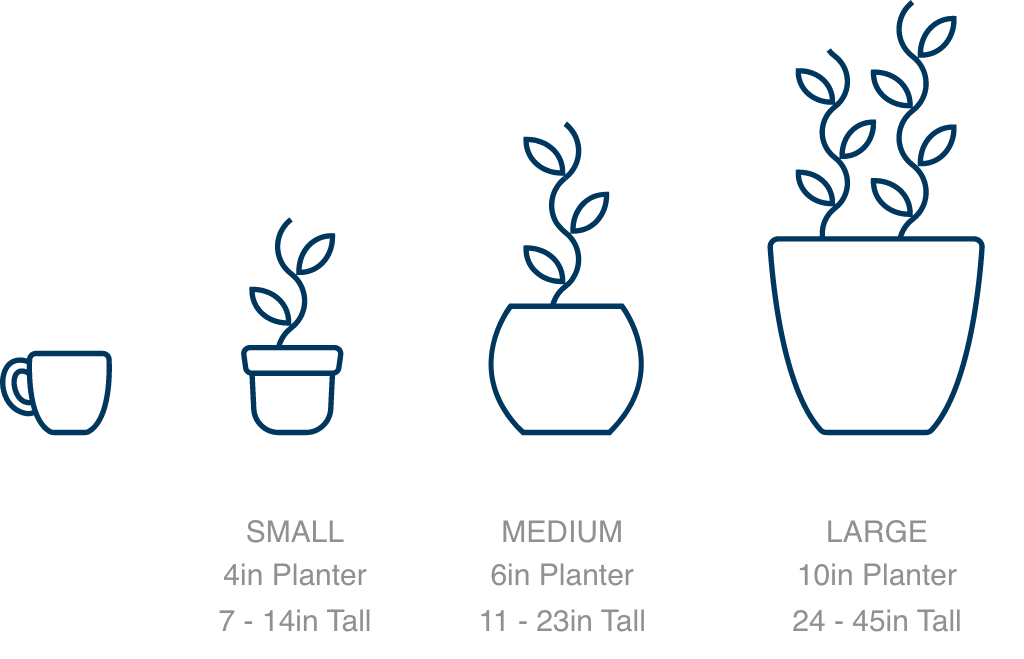 #CostaFarms
Scroll to see more
You may also like
Scroll to see more
Recently Viewed
Scroll to see more